Grey House Interiors is a full service design firm, which focuses on a wide range of projects from commercial to high end residential homes and everything in between. Our mission is to approach each project with a holistic vision, and we commit to designing spaces that are a true reflection of our clients. We have been told time and again that what sets us apart is that we really listen to our clients. We make houses into homes, and our love for design is ever-evolving and always inspired.
Meet Cara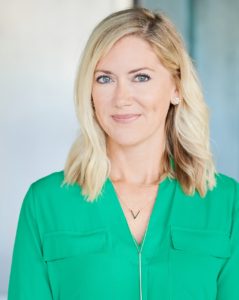 Cara knew from an early age that as long as she was being creative in some form or another she was happy. Growing up in her mother's drapery workroom business, she found herself surrounded by beautiful textiles and amazing color palettes. Learning to sew set her design inspiration in motion and she became an integral part in the success of the drapery business.
She graduated with honors, earning her Bachelor of Fine Arts in Interior Design in Tampa, Florida. From there, she worked for over 10 years with one of the most successful design firms in Tampa Bay, where she was fortunate enough to design a wide range of projects from high end residential to commercial projects.
She specialized in apartment complex renovations, designing all the amenity areas and models from Orlando to Palm Beach, sourcing large furnishings and selecting all the finishes in every aspect of the renovation. She spent this time absorbing all aspects of a successful design enterprise. Entrepreneurial at heart, she felt the time was right for her to launch her own business … the rest is history!